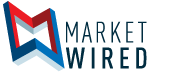 Dewmar International BMC, Inc. (DEWM) Announces That Its Entertainment Investments May Exceed the Profitability of Their Healthcare Investments
/EINPresswire.com/ -- NEW ORLEANS, LA--(Marketwired - Aug 7, 2017) -  Dewmar International BMC, Inc. (OTC PINK: DEWM), a diversified brand management and operating company that conducts business across a number of high profit vertical markets, announced that the entertainment properties of its Profit Reinvestment Program (PREP) consist of ownership interest in cannabis television shows: The Collective and Weed for Warriors. Both programs, which are contracted via the Company's cannabis industry subsidiary, United States Hemp Corporation, have completed the initial filming and distribution deals are being negotiated.
Furthermore, Dewmar signed a licensing deal with KW Brands, owned by Willie Robertson, the CEO of Duck Commander and star of the A&E hit series reality show Duck Dynasty, for the rights to Willie's Duck Diner in West Monroe, LA. Dewmar will manage the restaurant that re-opens on August 14th, which has been and shall continue to be featured on the A & E hit series syndicated show. Duck Dynasty has generated over $500,000,000 in total revenues and is one of the most successful reality shows in cable television history.
The Collective is a business reality television show where entrepreneurs make a presentation to up to 5 panelists. The typical makeup of a panel will be two hedge fund managers or accredited investors, at least two cannabis industry experts and possibly one celebrity guest. Each entrepreneur, referred to as a "ganjapreneur," has a business or invention related to the cannabis industry. Dr. Marco Moran, CEO of Dewmar International, is one of the rare panelists on the show who plays a dual role as both an investor and healthcare industry expert. Four pilot episodes of the show have been completed. Dr. Moran is the only panelist that has been invited to film a follow-up to one of the investments that he chose under contract by U.S. Hemp Corporation.
Dewmar was also invited to be an investor in Weed for Warriors because Dewmar is a Louisiana certified service-disabled veteran owned business concern and the Company CEO definitely believes in the cause of the program. This educational documentary videos the journey of several disabled veterans traveling from San Francisco, CA to Washington, D.C. on the eve of Veterans Day to promote their primary mission of trying to convince United States government officials of how medical marijuana can provide beneficial relief for veterans suffering from service related disabilities. We invite you to click here on this link to visit the website and help make donations toward this worthy cause.
Dewmar recently announced PREP Investments in recent press releases that detailed approximately Four Million Dollars ($4,000,000) in reinvested profits in Healthcare Services/Technologies and Healthcare Real Estate. The entertainment assets of Dewmar consist of over $100,000 in investments. Although the final numbers will be reliant on the structure of licensing deals with various networks or entities, Dewmar believes its entertainment industry investments can be so successful that they may add more to the bottom line of Dewmar than the company's healthcare investments. Three of the main targets for a syndication deal are Netflix, Hulu, and AppleTV.
"Many networks like NBC, CNN, MSNBC and Showtime are some of the first networks to invest heavily in hit series shows and documentaries within the burgeoning cannabis industry over the past several years," says Dr. Marco Moran. "We continue to see this trend to significantly increase over the upcoming years based upon the aggressiveness of streaming video companies like AppleTV says our production affiliate, Royal Studios, which constantly receives calls requesting reviews of The Collective trailers that we hope to be able to fully submit to the public soon," Dr. Moran continued.
At the beginning of this year, Dewmar engaged the major regional law firm of Baker Donelson to assist the Company with several business growth initiatives related to healthcare, medicinal cannabis, financial securities transactions, contracts and entertainment law. Dewmar has worked with a number of highly skilled Baker Donelson attorneys throughout multiple states since January for proper planning and implementation of the Company's long-term goals to increase its profits across multiple vertical markets. With the help of this highly experienced law firm and several tv and film agents based out of California and New York, Dewmar anticipates that it will be able to complete a licensing deal and announce deals for The Collective and Weed for Warriors so that it could create major recording rights and residual income from royalties for years to come.
About Dewmar International BMC, Inc.
Dewmar International BMC, Inc. is a certified service-disabled veteran-owned business concern, new product development, manufacturing and brand management company. Established in 2003, Dewmar's primary business strategy has been in creating high profit margins with functional foods and beverages, such as Lean Slow Motion Potion; the longest placement period of all relaxation beverages in Walmart's history and Kush Cakes; the top selling relaxation brownie in the U.S. market. The company has offices in Clinton, MS; Houston, TX: Denver, CO and New Orleans, LA.
The Company recently hosted an investor's conference call on Thursday, August 3, 2017 to provide information about the history of the Company along with its future goals. Domestic callers can access the replay of the call by dialing (844) 512-2921 while international callers by dialing (412) 317- 6671; the pin number is 6753125. The replay will be available through August 10, 2017 at 11:59 pm EDT.
Follow Dewmar on its official Facebook and Twitter sites where the CEO is inclined to provide information, sometimes on a daily basis, about some of the Company's current activities and key staff activities. Also, subscribe to our Company Newsletter on the bottom right of our homepage on our website to receive updates as well.
Click here for the Safe Harbor Statement.
Powered by